PLC Launches "How We Got Here" Video Series
Loyola Academy
January 14, 2021
Brendan Cowhey '10 and Brian Daly '10, executive board members on Loyola's young alumni President's Leadership Council (PLC), recently sat down with Shawn Kohli '00 and his business partner, Anthony Scala, who are new owners of City Volkswagen of Evanston. The interview is the first installment of a new video series called "How We Got Here" and explores paths to success for Rambler alumni across all industries.
Now the company's proud owners, Kohli and Scala met at City Volkswagen of Evanston in 2001. Both in college at the time, Scala was working as a summer porter during his offseason from basketball, and Kohli was a full-time salesperson putting himself through DePaul University. From the day they met, Kohli and Scala saw the car business from a different perspective and vowed to do things differently if they ever had a store of their own.
Fast forward nearly twenty years—they're first generation car dealers making the car-buying and servicing experience transparent, convenient and fun! Watch their interview to learn more about their ties to the local community and their vision to make City Volkswagen of Evanston the best VW dealer in the state.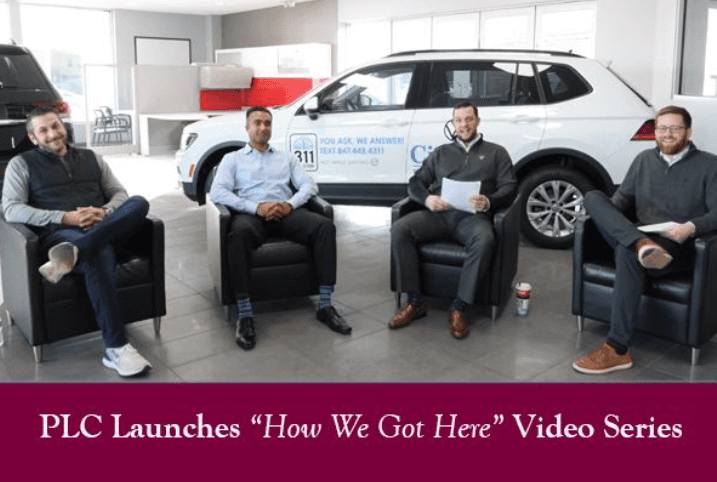 Pictured left to right: Business partners Anthony Scala and Shawn Kohli '01 sit down with PLC Executive Board Members Brendan Cowhey '10 and Brian Daly '10.